Hand Painted Kitchens Northampton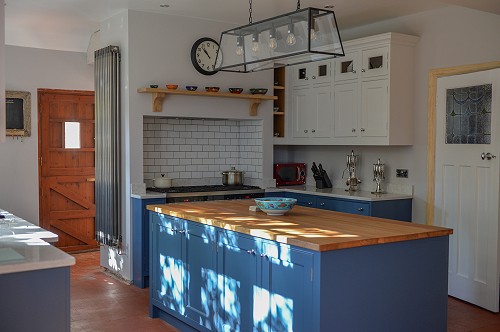 You may wonder why having a kitchen professionally hand painted is different from a DIY job. The truth is that without many years of skill and knowledge in painting kitchens, your DIY painted kitchen could end up looking quite messy. Many people have attempted to paint their own kitchens and have been left disappointed by the streaky and uneven colours, making their kitchens look cheap and worn. By having your kitchen painted by a professional kitchen painter, your kitchen will look bright and have full coverage with no flaws, streaks or gaps.
By choosing to have your kitchen hand painted with Zest Kitchens Northampton, you can achieve a stunning and impressionable kitchen for you and your family to enjoy for many years. Our highly skilled printers have full knowledge of shade charts and colour wheels and can help you select the perfect colour for your kitchen. Whether you prefer bold and striking colours or neural and minimalistic shades, we can recommend a colour which suits your personal tastes and compliments your kitchen. We also have experience in drying and curing times, so we can give you a realistic time frame on when your kitchen will be ready to use. All of our pants are of an extremely high standard and will not fade, yellow, chip or wear away over long periods of time, this ensures that your kitchen will look beautiful and as good as new many years down the line. A professional hand painted kitchen is a vital component for strong, long-lasting results. If your kitchen high in quality, why not ensure the paint job is high in quality.
If you would like any more information about our stunning hand painted kitchens, please contact us here at Zest Kitchens Northampton. We can answer any questions you may have and give you expert advice and recommendations on colours schemes and the current colour trends. We currently cover Northampton and the surrounding areas including Market Harborough and Milton Keynes. We look forward to hearing from you.