Shaker Kitchens Northampton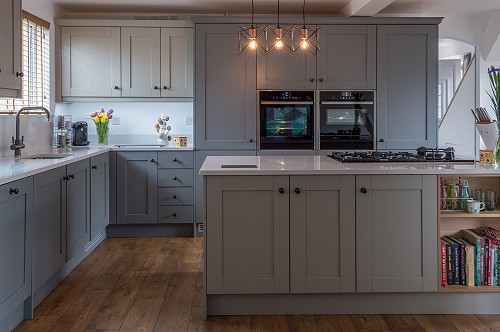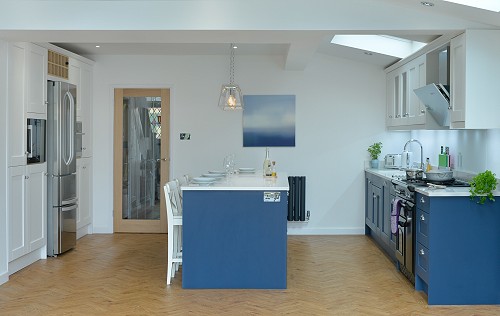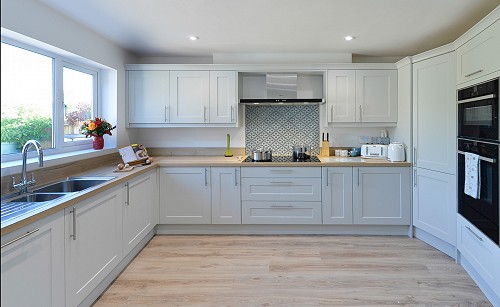 Shaker kitchens feature simplistic square-framed designs which can give you plenty of versatility and make your kitchen very practical. Made with high-quality materials, fittings and hanging cabinets, your shaker kitchen will have beautiful aesthetic symmetry which compliments the surrounding features in the rest of your kitchen. Your shaker kitchen can be crafted into any size so that it will fit your individual measurements and there are different features to choose from to help your kitchen run more smoothly. With a range of different cabinets, doors and drawers to fulfil your storage purposes, kitchen islands, worktop materials, peg rails and hand-painted designs, you will have plenty of freedom and flexibility to create a shaker kitchen which is designed around your lifestyle.
Shaker kitchens are also renowned for being exceptionally strong, durable and hard-wearing with the ability to withstand many years of daily heavy use. This is due to the combination of high-quality materials and precision craftsmanship which make your kitchen still look as good as new years down the line. Here at Zest Kitchens Northampton, our team of highly skilled designers and craftsmen have extensive knowledge and experience in creating stunning, classic shaker kitchens. Working closely with you, we will gather all of your ideas and determine your needs so that we can produce a kitchen which is tailored to your lifestyle whilst staying true to the traditional values that a shaker kitchen has to offer. Shaker kitchens are a clever investment for your home, not only do they add value to your property but they are also stylish, timeless and built to last a lifetime.
If you would like any more information about our shaker kitchens, please do not hesitate to contact us here at Zest Kitchens Northampton. We will be happy to answer any questions about your upcoming kitchen project and look forward to helping you achieve your perfect shaker kitchen. We currently cover Northampton and the surrounding areas including Market Harborough and Milton Keynes.